Description
Seahorse SE-720
O.D. 20.1" x 15.5" x 7.6"
I.D. 18.37" x 13.25" x 6.56"
Features
The Seahorse SE-720 Waterproof Case is the perfect choice for keeping cameras and small electronics safe from both the elements and accidental impacts. If your gear gets knocked off the fishing boat, caught in a sandstorm on an archaeological dig, or dropped from a rooftop while photographing the sunset, you'll be able to laugh it off if it's inside the Seahorse SE-720 Case.

Like all Seahorse cases, the SE-720 employs a single-wall injection-molded construction that makes it exceptionally crack-proof, crush-proof, and shatter-proof. The impact-resistant SE-720 is also outfitted with a sturdy Neoprene O-ring that runs the perimeter of the case between the lid and the body, keeping it watertight at depths of up to 30 feet! This protective seal also serves to seal out dust, dirt and debris, no matter where you choose to take it.

The Waterproof Seahorse SE-720 Case excels at keeping things from getting broken -- including your budget!
Choose from the following colors at checkout



Customize the foam for your case with MyCaseBuilder!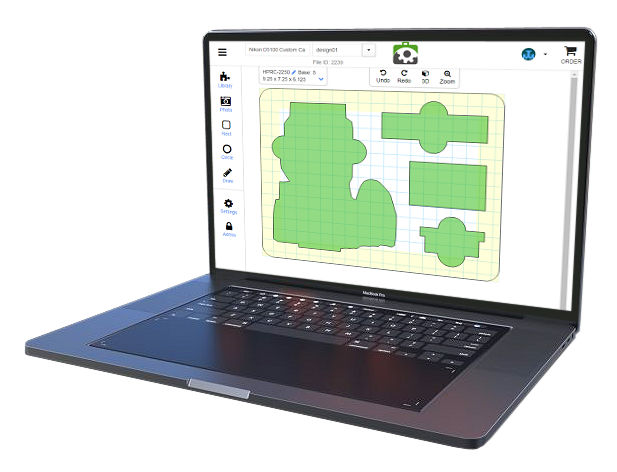 Features
Inside Dimensions
Base Depth:
4.9375" (125mm)
Total Depth:
6.5625" (167mm)
Corner Radius:
.75 (19mm)
Outside Dimensions
Length (O.D.):
20.1" (510mm)
Width (O.D.):
15.5" (393mm)
Total Depth (O.D.):
57.6" (193mm)
Case Information
Case Type:
Injection Molded
Empty Weight:
7.75 lbs (3.51kg)
Pressure Relief Valve:
Yes
TSA Approved

TSA requires the following:
The firearm must be in a hard-sided container.
The container must be locked. A locked container is defined as one that completely secures the firearm from being accessed. Locked cases that can be pulled open with little effort cannot be brought aboard the aircraft.
Please refer to the TSA website for more information:
TSA Transporting Firearms and Ammunition

:
Yes, Airline approved
Wall Construction:
Single Wall-Injection Molded
Waterproof

Waterproof: Yes - IP67 Rated 100% protected from dust and sand and can be submerged up to 3 feet of water for up to 30 minutes

Weather resistant - Can withstand spashes of water but cannot be submerged

:
Yes